ANNUAL DINNER & AWARDS PROGRAM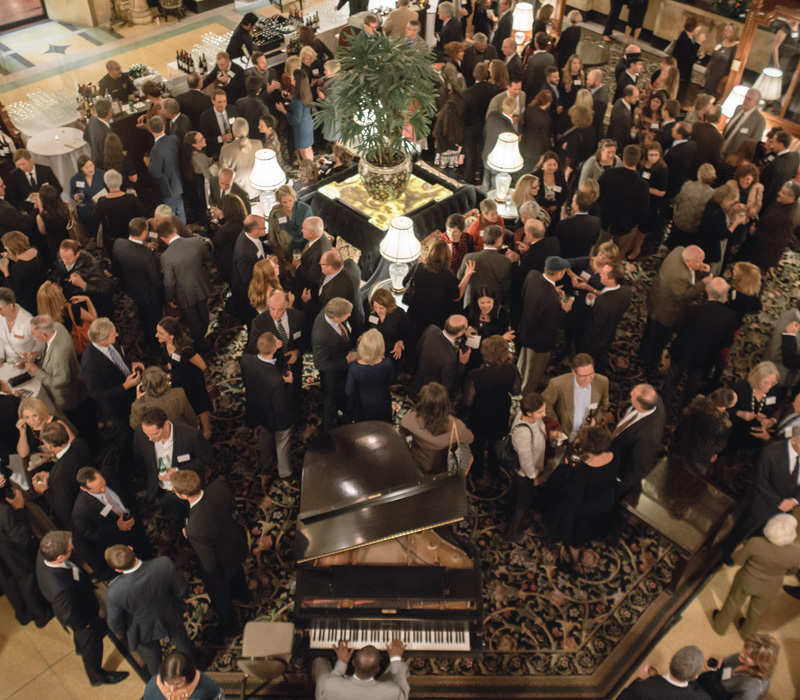 For the forty-seventh year Historic Denver will gather over 400 of the Denver's civic and business leaders, design professionals, respected craftsmen and local advocates to celebrate historic preservation and the success stories of the year.
Historic Denver's Annual Dinner & Awards Program honors a diverse set of individuals and projects that have ensured Denver's future as a unique and vibrant city with a strong sense of place. Three individual awards, the Molly Brown Award, the Ann Love Award and the Keystone Award will be presented along with four Community Preservation Awards for creative and outstanding projects and one Re-Mix Award for a great mix of old and new architecture.
Our cocktail hour takes place in the Grand Lobby of the Historic Brown Palace, making it one of the most talked about events of the season. This rare privilege brings together those most passionate about Denver's past, present and future.
Event sponsors garner significant recognition and premier seating during the always sold-out event, so reserve your table today! More information about Sponsoring a Table can be found HERE.
New this year, we are offering you the chance to get your brand and logo out to our supporters year round with sponsorships that include our large events throughout the year.  We hope you will consider a donation at a higher level that will spread your good will and support of our mission throughout our community.