2018 ANNUAL DINNER & AWARDS PROGRAM
5:30-9 p.m.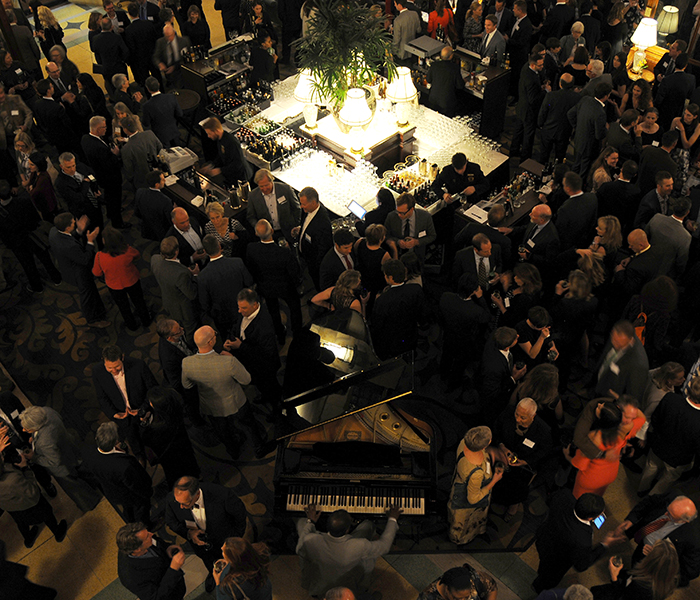 This event has passed. Please call 303-534-5288 ext. 7 to pay for a ticket or table.
For the 48th year, Historic Denver will gather more than 450 of Denver's civic and business leaders, design professionals, respected craftsmen and local advocates to celebrate historic preservation and the innovative success stories of the year.
Historic Denver's Annual Dinner & Awards Program honors individuals and projects that anchor our city's culture and provide for a vibrant future.
The following winners will be recognized at our Oct. 24 event:
Keystone Award: Mayor Wellington Webb and Wilma Webb
This award honors people who have made significant contributions over their lifetime to historic preservation in Denver.
Ann Love Award: Gregorio Alcaro
This award honors individuals who may not consider themselves traditional preservationists but have shown initiative,
creativity, and commitment in preserving the history, culture and architecture of Denver. Named for
Colorado First Lady, Ann Love, a founder of Historic Denver.
Molly Brown Award: Patricia Calhoun
This award honors women who live in Margaret "Molly" Brown's spirit today by devoting many years
to civic life in all its forms, actively engaging themselves in politics, philanthropy, arts and
cultural endeavors and historic preservation.
Community Preservation Awards: 2200 California St., Packard's Hill Historic District,
The Mirador at Tennyson, and The Colorado State Land Board's Dodge Building
This award is given to projects for outstanding projects that contribute to Denver's unique identity.
Remix Award: Snarf's on South Broadway (Denver)
This award is given to a project that successfully blends a historic building with new development.
Cocktails begin at 5:30 p.m. in the main lobby of the Brown Palace Hotel and Spa, with dinner following at 7 p.m. in the Grand Ballroom. The evening includes a live auction of unique historic experience packages, such as a stay in a historic French chateau! Other auction packages include Legendary Links, a round of golf at the historic Denver Country Club; Over Night at the Museum, a sleep-over at the Molly Brown House Museum; Cast Your Line in Lincoln Hills, a fishing trip to this historic resort where luminaries such as Duke Ellington and Lena Horne stayed; and Sites & Sounds of the West Side, a day of history and tours that includes Auraria and La Alma/Lincoln Park, ending with a party in the Santa Fe Arts District.
This year, we are offering you the chance to get your brand and logo out to our supporters year round with sponsorships that include our large events throughout the year.  We hope you will consider a donation at a higher level that will spread your goodwill and support for our mission throughout our community.
Contact Sigri Strand, Development Manager: 303-534-5288 ext. 7
Check out our 2018 Video: