"I can't imagine Denver without…"
Fifty years ago a group of Denver residents, mostly young and from different walks of life, formed Historic Denver, Inc. and began saving the places we can't imagine Denver without- from the Molly Brown House to Union Station. To celebrate our 50th anniversary we are thrilled to launch the Fifty Actions for 50 Places Campaign to find the next fifty places our city can't afford to lose.
We need you to help us identify 50 places, spaces or resources that need preservation attention. Perhaps it's your favorite sign along Colfax, a school, church or community center in your neighborhood, the home of someone that shaped Denver, a collection of buildings, an open space, a meaningful mural, or a small business. Share your idea, and why it matters to our city, by completing the form below.
This map will be open through May 15th. In late May we will announce the final list of 50 sites. Selected sites must be relevant to Denver's history and represent Denver's diverse stories, and must not already have recognition (such as landmark status), as well as demonstrate a need for support from Historic Denver.
Once the sites are selected we will develop action steps for each place, working actively with community members, those who completed our form, and partners. Action strategies will be unique for each site and will range from documentation or building awareness to interpretation and storytelling, to landmark nominations and technical assistance on rehabilitation needs.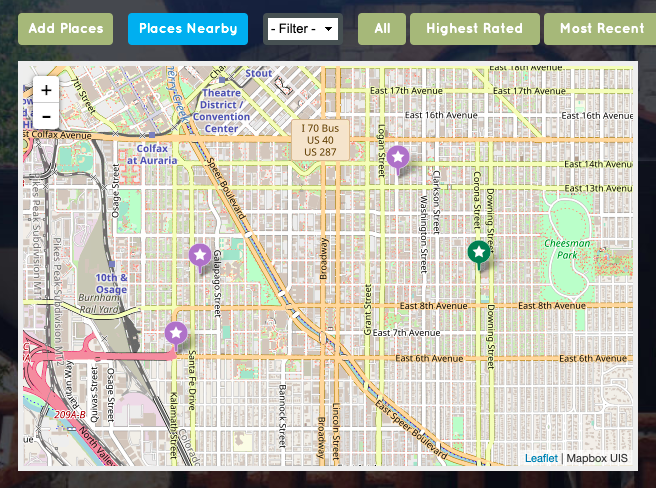 This campaign will also dovetail with the work we do to uncover Denver's historic places through the citywide survey, Discover Denver, a partnership with the City of Denver.
Add a spot to our Map and tell us which places you can't imagine Denver without!
Funds for this initiative were provided by donors at our 50th Anniversary Retrospective event in September 2020 and matched dollar for dollar by an anonymous donor.