Our Sponsors
Historic Denver receives annual program support from the following donors. We thank them! Without their ongoing support we would not be able to continue our important advocacy, education and preservation work. To become a sponsor of our website, please contact our office at (303) 534-5288 ext. 7.
We believe banking should fit your life. Not the other way around.
Our Cafés are inviting spaces where you can go to bank, get answers to your financial questions, recharge your devices, or simply connect with people. All with a handcrafted Peet's® beverage and local pastry in hand.
Check out a short video about the Capital One Café experience. It's one-of-a-kind, and you'll get to meet a few of the friendly, passionate people who help bring it all together each day. Welcome to a refreshing new way to bank.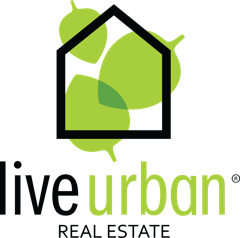 Live Urban Real Estate was founded in 2006 by folks who love Denver! We're proud to be a locally owned and operated small business, with our roots firmly planted in urban Denver. We're not a corporate franchise or have ties to a big out-of-state real estate empire. We're all about supporting local businesses and entrepreneurs in and around "our" community.
RezDox is an intuitive online platform to help organize and track home maintenance and improvements. Our passion at RezDox is to encourage more homeowners to digitize their residential documents, which is vital for those who own or manage historic properties. We recognize that each historic home is a part of something greater than ourselves, and the information it holds should be passed along to the next buyer and ideally future generations. RezDox provides the ability to digitally capture details, materials, service providers' contact information in addition to document storage for videos, photos, or architectural drawings. Users can manage their own data or request our data entry services. The final product is a home history report that is accessible from the cloud, which can be safely and easily shared with loved ones, or transferred to new owners. Incorporated in Lone Tree, CO in 2011, RezDox was founded by husband and wife team, Damian and Trachelle Spencer.
Every Home Has A Story. Create History.


Natalie Randall is an award-winning Realtor® that emphatically studies the history of Denver and historic architecture. Her background includes education and professional photography which she flawlessly blends to market her clients properties in a way that not only provokes emotion in the eye of the buyers, but also allows the historic home to be elevated and separated from the remaining historic community. Natalie's history includes a grandfather and father that were both architects and she relishes memories of visiting her grandparent's Tudor situated in the Webster Groves neighborhood of St. Louis. The fine details from integrated radiators, to built in bookcases, handcrafted banisters, and masterful fireplaces has been ingrained in her mind as classic value that deserves to be featured apart from the trends and styles of today. Natalie believes in artistically promoting the lifestyle of Denver's finest historic neighborhoods whether the home is residing in Belcaro, Platt Park, Bonnie Brae, Capitol Hill, Highlands, Cheesman Park, Hilltop, Park Hill and other notable neighborhoods.  
Natalie states, "I am a former teacher turned real estate strategist. I utilize and analyze data, based not only on sold property analysis, but also on the intrinsic value that certain architectural features hold in historic homes. My strategy is not only to price the home on statistical analysis, but to entice the home's prospects with it's unique architectural details. Every client interaction is founded on education; my intent is to ensure clients have the opportunity to make decisions that are best for them and/or their families. My construction knowledge and study of historic architecture educates my clients to better anticipate potential questions from future buyers. These elements combined, produce a strategy that allows home sellers to capitalize on ultimately netting the highest amount possible on the sale of their home." 
Through strong networking, hitting the pavement, and hard work, Natalie has built a successful real estate business in Denver from the ground up. Her recent passion project includes developing a collaboration of historic homeowner property showcases that benefit nonprofits and her YouTube channel – which she says is always a work in progress and can be found here: YouTube Channel 
Natalie Randall can be reached at: 

Casey Miller is an Annual Sponsor of Historic Denver, Inc. Casey leverages his affiliation with LIV | Sotheby's International Realty to exceptionally market homes in all price points – with an emphasis on historic and architecturally significant homes in and around Denver. He enthusiastically promotes the lifestyle that comes with living in homes of various styles including the classic Tudors and Bungalows of Bonnie Brae, Platt Park and Washington Park (where he lives in a classic 1930's tudor home with his wife Rebecca, daughter Noelle, and dog Madison) to the large estates and Mansions of Capitol Hill, Cheesman Park, Congress Park, Highland, Mayfair, Montclair, Park Hill and other central Denver neighborhoods.
He even successfully markets castles, and in 2012 was proud to market and sell Denver's only true castle…the Richthofen Castle in Montclair. The castle is a National Landmark, Historic Denver's first easement property, and one of Denver's most significant residential structures. "I use proprietary financial analysis gained from my previous career to advise sellers on how to get the most for their properties, and to counsel buyers so that they get the absolute best value when purchasing historic properties. I have found that my background in architecture and construction is invaluable in educating my clients about the various pitfalls that can come with owning and maintaining older homes."
A fifth generation native, Casey has established very strong connections within the real estate community which allow him to market homes as no one else can (through his network), and he often times knows of properties that are for sale, but not yet listed in the MLS. Casey joins the board of Historic Denver, Inc. in 2012 and has been active in the One Past 5 Group since its formation in 2009. Casey is a full time professional and prides himself on providing the highest level of service to help you accomplish your goals.
Casey Miller can be reached at:
cell: 720.201.2755 | email: cmiller@livsothebysrealty.com | web: http://caseymiller.livsothebysrealty.com/eng
Zinda Law Group is a nationally recognized personal injury law firm. Attorneys at our local Denver office are here to help you pursue the compensation you deserve for personal injury claims, including car accidents, 18-wheeler wrecks, wrongful death, motorcycle accidents, dog bites and animal attacks, drunk driving collisions, and much moreZinda Law Group is a nationally recognized personal injury law firm. Attorneys at our local Denver office are here to help you pursue the compensation you deserve for personal injury claims, including car accidents, 18-wheeler wrecks, wrongful death, motorcycle accidents, dog bites and animal attacks, drunk driving collisions, and much more. We are devoted to helping our clients seek full and fair recovery for their situation. Contact us today for a free consultation at (303) 731-0275. . We are devoted to helping our clients seek full and fair recovery for their situation. Contact us today for a free consultation at (303) 731-0275. Website:
https://zindalawgroupdenver.com/

Denver Charter Bus Company provides 24/7 private group transportation services in and around the city of Denver. For the last few years, our charter bus rental service has excelled in the transportation industry by providing clients with modern, state-of-the-art bus rentals for tourist vacations, wedding trips, corporate seminars, sports gatherings, field trips and more. Whether you're looking for a last-minute bus rental for an upcoming event, or for a week-long getaway, your Denver Charter Bus Company representative can pair you with the finest bus rental available. Find a bus for a minimum of 18-passengers to a maximum of 56-passengers— each group size can be comfortably seated. Group travel is the way to go when exploring the historical city of Denver. It's affordable, spacious and streamlined, ensuring that all passengers stick together and arrive on time. Think fast and choose Denver Charter Bus Company as your primary transportation choice. Contact our trained reservation staff at 303-495-2341 to obtain your Denver charter bus rental today!
Phone number: 303-495-2341
Email: info@denvercharterbuscompany.com
Website: https://www.denvercharterbuscompany.com/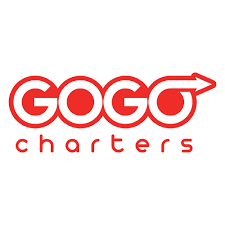 Eager to explore the historical attractions, activities and landmarks in the city of Denver? Look no further, because GOGO Charters Denver can take you and your group of history buffs to any spot in the city. Get dropped to the towering Colorado State Capitol for an incredible sky-line view, the History Colorado Center for an immersive cultural experience or even Denver's historic Union Station for entertainment and architecture in one go. GOGO Charters provides 24/7 group transportation services for groups interested in traveling together, safely and efficiently. Get your affordable last-minute bus rentals to discover the secrets of the Mile High City. Whether you're on your way to a wedding, a sports tailgate, a field trip, corporate seminar, or a tourist trip, GOGO Charters has the right bus rentals for your group. Speak to our trained reservation team at 720-216-2068 for assistance in booking your Denver charter bus rental!
Phone number: 720-216-2068
Email: info@gogocharters.com
Website: https://gogocharters.com/denver-charter-bus

Redfin's mission is to redefine real estate in the customer's favor. They do everything a traditional agent does, but with modern technology to get you into homes faster, show your listing to more buyers, and puts the paperwork online—all while saving you thousands in fees.

FORETHOUGHT.net
Since 1995, FORETHOUGHT.net is a leading locally owned and operated IT and communications service provider, offering a portfolio of enterprise-level cloud-computing, Internet, voice and data solutions for Colorado businesses.
FORETHOUGHT.net specializes in delivering the FORETHOUGHT.net experience via honoring its customer, delivering on its promise, and being vigilant about constant improvements.  FORETHOUGHT.net believes businesses simply need internet and phone to work consistently and that they should only pay for what they need and use.  The FORETHOUGHT.net promise is to provide businesses with well designed technology solutions combined with its ethical partnership so technology feeds businesses instead of the other way around.  FORETHOUGHT.net specializes in earning its long-term loyalty by consistently providing a professional response system.
Its state-of-the-art data center provides high–density cloud hosting customized to the needs of each client so customers only pay for what they use.  To learn more about what to look for in a Colocation Provider, check out our Top 10 Items to Expect from a Colocation Provider.
The Denver Business Journal ranked FORETHOUGHT.net as a Top 15 Telecommunications Company and a Top 15 Internet Service Provider.  ColoradoBIZ Magazine listed it as one of Colorado's Top 250 Private Companies. BBB.org accredited A+ member.
To learn more about FORETHOUGHT.net, you can visit our website or call us at 303-815-1125.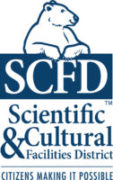 The Scientific & Cultural Facilities District (SCFD)
In 1988, greater Denver metropolitan area voters created the Scientific & Cultural Facilities District to provide a consistent source of unrestricted funding to scientific and cultural organizations. Since then, the SCFD has funded over 300 organizations via the 0.1% retail sales and use tax (a penny on every $10). And the SCFD is a great value! In 2000, the average per capita SCFD tax collection was $14.58. The SCFD facilitates the annual distribution of $38 million in tax funds to organizations that provide for the enlightenment and entertainment of the public through the production, preservation, exhibition, advancement or preservation of art, music, theater, dance, zoology, botany, natural history or cultural history.