Our Annual Sponsors
Historic Denver receives annual program support from the following donors. We thank them! Without their ongoing support we would not be able to continue our important advocacy, education and preservation work. To become a sponsor of our website, please contact our office at (303) 534-5288 ext. 26.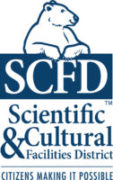 The Scientific & Cultural Facilities District (SCFD)
In 1988, greater Denver metropolitan area voters created the Scientific & Cultural Facilities District to provide a consistent source of unrestricted funding to scientific and cultural organizations. Since then, the SCFD has funded over 300 organizations via the 0.1% retail sales and use tax (a penny on every $10). And the SCFD is a great value! In 2000, the average per capita SCFD tax collection was $14.58. The SCFD facilitates the annual distribution of $38 million in tax funds to organizations that provide for the enlightenment and entertainment of the public through the production, preservation, exhibition, advancement or preservation of art, music, theater, dance, zoology, botany, natural history or cultural history.

Casey Miller is an Annual Sponsor of Historic Denver, Inc. Casey leverages his affiliation with LIV | Sotheby's International Realty to exceptionally market homes in all price points – with an emphasis on historic and architecturally significant homes in and around Denver. He enthusiastically promotes the lifestyle that comes with living in homes of various styles including the classic Tudors and Bungalows of Bonnie Brae, Platt Park and Washington Park (where he lives in a classic 1930's tudor home with his wife Rebecca, daughter Noelle, and dog Madison) to the large estates and Mansions of Capitol Hill, Cheesman Park, Congress Park, Highland, Mayfair, Montclair, Park Hill and other central Denver neighborhoods.
He even successfully markets castles, and in 2012 was proud to market and sell Denver's only true castle…the Richthofen Castle in Montclair. The castle is a National Landmark, Historic Denver's first easement property, and one of Denver's most significant residential structures. "I use proprietary financial analysis gained from my previous career to advise sellers on how to get the most for their properties, and to counsel buyers so that they get the absolute best value when purchasing historic properties. I have found that my background in architecture and construction is invaluable in educating my clients about the various pitfalls that can come with owning and maintaining older homes."
A fifth generation native, Casey has established very strong connections within the real estate community which allow him to market homes as no one else can (through his network), and he often times knows of properties that are for sale, but not yet listed in the MLS. Casey joins the board of Historic Denver, Inc. in 2012 and has been active in the One Past 5 Group since its formation in 2009. Casey is a full time professional and prides himself on providing the highest level of service to help you accomplish your goals.
Casey Miller can be reached at:
cell: 720.201.2755 | email: cmiller@livsothebysrealty.com | web: http://caseymiller.livsothebysrealty.com/eng

Denver Charter Bus Company provides 24/7 private group transportation services in and around the city of Denver. For the last few years, our charter bus rental service has excelled in the transportation industry by providing clients with modern, state-of-the-art bus rentals for tourist vacations, wedding trips, corporate seminars, sports gatherings, field trips and more. Whether you're looking for a last-minute bus rental for an upcoming event, or for a week-long getaway, your Denver Charter Bus Company representative can pair you with the finest bus rental available. Find a bus for a minimum of 18-passengers to a maximum of 56-passengers— each group size can be comfortably seated. Group travel is the way to go when exploring the historical city of Denver. It's affordable, spacious and streamlined, ensuring that all passengers stick together and arrive on time. Think fast and choose Denver Charter Bus Company as your primary transportation choice. Contact our trained reservation staff at 303-495-2341 to obtain your Denver charter bus rental today!
Phone number: 303-495-2341
Email: info@denvercharterbuscompany.com
Website: https://www.denvercharterbuscompany.com/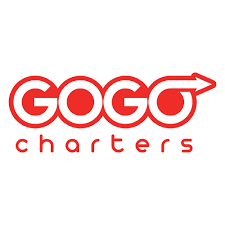 Eager to explore the historical attractions, activities and landmarks in the city of Denver? Look no further, because GOGO Charters Denver can take you and your group of history buffs to any spot in the city. Get dropped to the towering Colorado State Capitol for an incredible sky-line view, the History Colorado Center for an immersive cultural experience or even Denver's historic Union Station for entertainment and architecture in one go. GOGO Charters provides 24/7 group transportation services for groups interested in traveling together, safely and efficiently. Get your affordable last-minute bus rentals to discover the secrets of the Mile High City. Whether you're on your way to a wedding, a sports tailgate, a field trip, corporate seminar, or a tourist trip, GOGO Charters has the right bus rentals for your group. Speak to our trained reservation team at 720-216-2068 for assistance in booking your Denver charter bus rental!
Phone number: 720-216-2068
Email: info@gogocharters.com
Website: https://gogocharters.com/denver-charter-bus