Historic Denver names John Deffenbaugh new CEO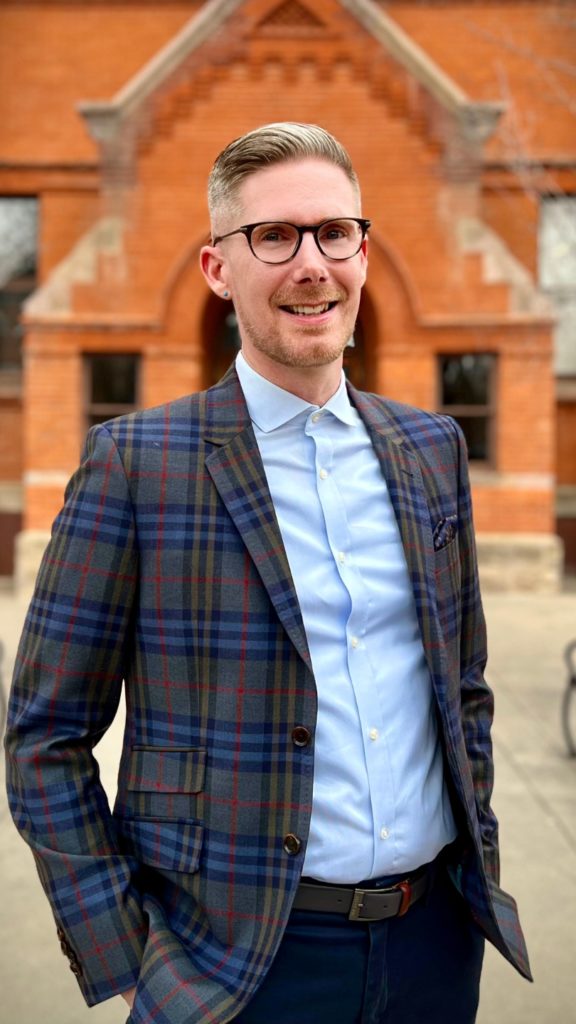 Historic Denver, Inc. today named John Deffenbaugh its president and CEO. Deffenbaugh will oversee advocacy and operations for the 53-year-old nonprofit and its flagship property, the Molly Brown House Museum. 
Deffenbaugh brings nearly 20 years of experience on architectural, urban and creative design projects in the United States and the U.K., including past positions with city governments, design consultancies and property-ownership teams. 
"John is a dynamic leader and a thoughtful urbanist with a passion for historic preservation and community engagement," said John Lucero, chair of the Historic Denver Board of Trustees. "Historic Denver is a community-driven voice for historic places, and a leader in place-based storytelling, preservation and education. We are thrilled to bring him on to lead our organization at this pivotal time in our city."
In his new role, Deffenbaugh intends to focus the organization on sensitive, targeted and timely advocacy that reinforces the economic and social value of existing buildings, recognizing that preservation can, and does, go hand-in-hand with inclusivity, growth, affordability, and sustainability.
"Embracing existing buildings as a vital part of the urban fabric is the hallmark of dynamic, distinctive and livable cities worldwide," Deffenbaugh said. "I look forward to working across Denver's strong and diverse communities to reignite interest in our historic places, and reinforce the value they bring to our economy and our quality of life."
Deffenbaugh comes to Historic Denver most recently from the RiNo (River North) Art District, where he has served as senior director of strategy and projects. For the past four years, he has led the delivery of community-focused initiatives in the fast-growing district, working with culturally and economically diverse groups to enhance the public realm with an eye toward social and environmental justice. He also served as executive director of Capitol Hill United Neighborhoods (CHUN) in 2022 and 2023, working with the communities of greater Capitol Hill on issues such as design, zoning, historic preservation and fundraising.
A dual citizen of the U.S. and U.K. and a Denver East High School alumnus, Deffenbaugh brings an international perspective, and experience reconciling the often-divergent goals of private and public sector organizations that preserve and create great urban spaces and experiences.
Deffenbaugh assumes the leadership of Historic Denver at a pivotal time for Denver. A new mayor and several new city council members will be sworn in later this year. Meanwhile, Denver is grappling with affordable-housing and homelessness crises, along with extreme development pressure and rising real estate prices.
Andrea Burns has served as Historic Denver interim president and CEO since January 2023; she will stay on through May to support a smooth leadership transition.